The summer holidays are here, and after sending off countless applications throughout the semester, you've finally managed to nail a dream internship to keep yourself occupied over the next few months.
But now your start date's approaching, your nerves are going haywire.
Will you know what anyone's talking about? Are you going to do a good job? What if your new boss is an absolute nightmare?
To keep your anxiety under control, we're sharing a few tried-and-tested power dressing tactics that'll help you successfully make it through your first day. Check them out…
#1: the perfect smart/casual outfit
Let's start with the most important thing – getting your outfit right. Until you've actually spent some time in the office, it's hard to know what kind of dress code you're going to be expected to follow. Your best bet is to find an ensemble that strikes the perfect balance between smart and casual.
This floral print dress from AX Paris (a total bargain at only £35) won't fail you. Pair with a simple cardigan and some tights, if you're not a fan of bare legs, for a chic and fun look.
#2: shoes you can survive in all day
Unless you can walk in heels better than Naomi Campbell, it's probably best to avoid stilettos and stick to comfortable flat shoes for your first day.
Your feet will thank you for it after eight hours of running around meeting people and making coffees for the entire office.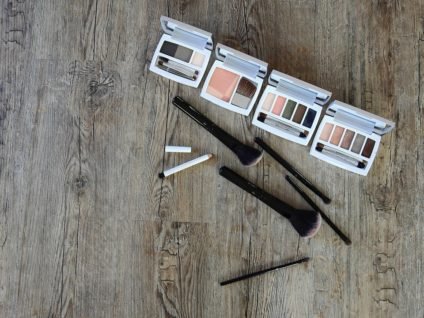 #3: fuss-free makeup
Don't try any dramatic new eyeliner tricks for your first day. Stick to your usual makeup routine so that even when you're half asleep at seven in the morning, you can still leave the house looking flawless.
And to guarantee it stays in place no matter how busy you get, apply some of Urban Decay's legendary All Nighter setting spray. It's a little pricey but it'll keep your makeup fresh until home time.
#4: essential prep work
You don't want to spend the early hours of your first day running around your flat like a headless chicken, trying to iron your outfit, pack your handbag and brush your teeth all at the same time. You'll only end up feeling and looking totally frazzled.
Instead, get yourself organised the night before. Lay out your clothes, prepare a packed lunch, set your alarms and try to relax a little.
#5: confident body language
It's not just what you wear, but how you wear it that matters. You could strut into the office in nothing but a bin bag and still make a good impression, so long as you master a few basic body language tricks.
Keep your chin up, your back straight, your arms relaxed and, most importantly, smile at everyone you meet. You'll look confident and capable, and no one will even notice that your hands are secretly shaking with nerves.
Category: College and Careers