Archive for March, 2010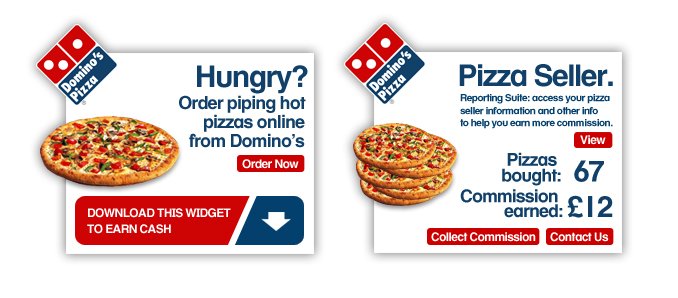 Do you have a website or a blog? Do you want to offer your website visitors something tasty? Would you like to earn some money while doing it? Well Dominos Pizza is now making that easy with their Pizza Widget!
It's simple to publish on your website (just a little bit of code) and just looking at it is making my mouth water.