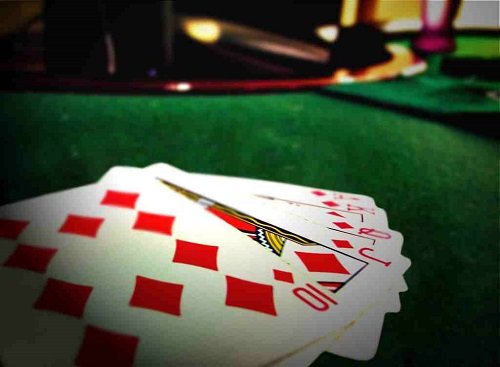 Some of London's best casinos have earned their reputation from being a similar experience to that found in Las Vegas. Things like fantastic selections of table games, challenging Poker rooms, slots, delicious restaurants and great entertainment make them very popular among locals and visitors. After you have been out you can continue the buzz with a premier UK gaming company Labrokes at Ladbrokes.com and keep the gaming going back in the comfort of your home.
Grosvenor Victoria Casino London
One of the best London casinos is the Grosvenor Victoria Casino. Featuring 24-hour gaming with choices like Blackjack, Three-Card Poker, Electronic Roulette, Dice (Craps), Punto Banco, and a fun Casino Stud Poker with progressive linked jackpots, punters love the great gaming selection found here. The Poker room has exciting daily tournaments and games for any level of player.
Called simply The Dining Room, the restaurant is a fantastic place to enjoy the company of friends and delicious food. Choices range from Oriental cuisine to European favorites to delicious Middle Eastern offerings. Two bars offer a great place for drinks and for catching up on sporting events shown on large screens.
Aspers Casino Westfields
A new casino that opened in 2011, the Aspers Casino Westfields has seen vast crowds lining up to experience its 40 table games, great sports book and a number of exciting slot machines. The casino is on the top floor of the Stratford Westfields shopping Center. Games offered include Three-Card Poker, Baccarat, Roulette, Wheel of Fortune and Casino War. Games are similar to those offered in many excellent Las Vegas casinos.
A popular restaurant called Clary's offers a varied, delicious menu with meals served from early morning to late night. A weekend breakfast buffet is popular, along with delectable Chinese cuisine, traditional fish and chips and a signature burger. Entertainment options include nightly live music from popular local bands and cover bands.
The Casino At The Empire
With over 55,000 feet of gaming, dining and entertainment space, The Casino At The Empire is London's largest casino and entertainment complex. Punters can choose from popular games like Pai Gow, Poker, Roulette, Slots and Punto Banco and free Poker lessons. This casino is in the heart of Leicester Square.
In the Asian themed restaurant, traditional Pan-Asian cuisine is offered in comfortable booth style seating. Four beautiful bars offer relaxation, delicious drinks and mingling opportunities. The sophisticated and elegant styling of the casino, from its glimmering crystal lights to beautiful showgirls performing from Thursday through Saturday nights offer a fun and exciting Las Vegas like experience in the heart of London.
Category: Entertainment