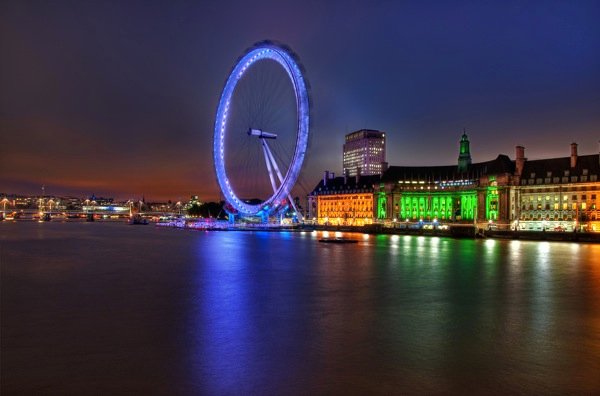 Photo credit: Sprengben
London has a reputation for being an expensive place to study, an expensive place to live and an expensive place to visit.
And while the cost of spending time in London can soon spiral out of control, there are endless free and cheap things to do in the city. Here are four suggestions for anybody on a budget…
Go to the cinema for half price
A favourite with all students who want to catch a new film at the cinema on the cheap, Orange Wednesdays offers 2-for-1 film tickets as well as 2-for-1 pizzas at Pizza Express. Pizza and a trip to the flicks is a recipe for success and made a great cheap night out. If you can't get access to an Orange Wednesdays code – and it's worth asking friends and family if they're on the Orange network if you're not – then keep your eyes peeled for other discounted deals that the major cinema chains offer.
Chuckle away watching free comedy
Free comedy gigs are regularly staged in London at pubs such as The Camden Head that offer you the chance to potentially watch the next big thing in the flesh. There are venues throughout the city hosting free comedy and open mic nights that never fail to entertain – whether for the right or wrong reason. Check local listings for free music gigs as well.
Spend the day being a culture vulture
London is home to an array of different museums and galleries that are free of charge to visit. These include the Tate Modern, Science Museum, Natural History Museum, National Gallery, Imperial War Museum, National Maritime Museum and many, many more places of interest. There are also plenty of cheap attractions that offer excellent value for money, like The Monument, which offers fantastic views of the London skyline for a fraction of the cost of a 'flight' on the London Eye.
Soak up the rays in one of London's parks
There are eight 'royal' parks in London that are perfect places to do, well, absolutely nothing for a few hours providing the weather is decent. Take a good book, pack a picnic and get out and make the most of the fine weather when the sun is out. London's parks also offer a great opportunity to escape the crowded streets rammed with tourists during the summer months and enjoy some much-needed respite – and all without spending a penny.
Category: Entertainment, Featured