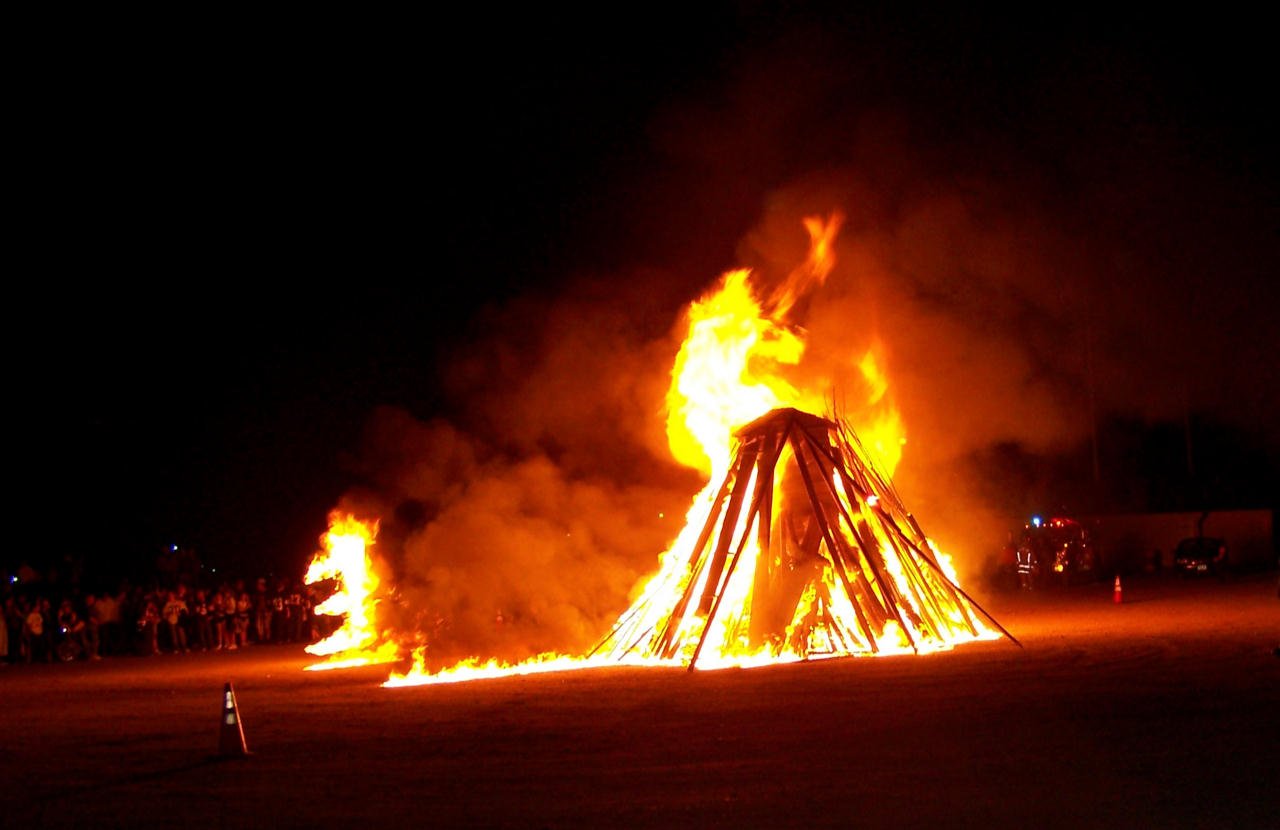 Remember, remember the Fifth of November,
The Gunpowder Treason and Plot,
I know of no reason
Why the Gunpowder Treason
Should ever be forgot.
Guy Fawkes, Guy Fawkes, t'was his intent
To blow up King and Parli'ment.
Three-score barrels of powder below
To prove old England's overthrow;
By God's providence he was catch'd
With a dark lantern and burning match.
Holloa boys, holloa boys, let the bells ring.
Holloa boys, holloa boys, God save the King!
I bet you didn't know the whole rhyme!
Well as Halloween is upon us that other British nighttime celebration must be almost upon us also. That's right – Bonfire Night !
Infact Bonfire Night is also celebrated in other parts of the world (former British colonies) but there is still the chance that many of you reading this (perhaps international students in London) may not have a clue what Bonfire Night is.
Ok so a quick history for those of us who have forgotten or for Bonfire Night newbies:
Bonfire Night (also known as Guy Fawkes Night, Cracker Night, Fireworks Night) is an annual celebration on the evening of the 5th of November. It celebrates the foiling of the Gunpowder Plot of the 5 November 1605 in which a number of Catholic conspirators, including Guy Fawkes, attempted to blow up the Houses of Parliament in London, England.

It is primarily marked in the United Kingdom where it was compulsory, by Royal Decree, to celebrate the deliverance of the King until 1859, but also in former British colonies including New Zealand, parts of Canada, and parts of the British Caribbean. Bonfire Night was also common in Australia until the 1980s, but it was held on the Queen's Birthday long weekend in June some states (e.g., New South Wales) and 5 November in others (e.g., Victoria). Festivities are centred on the use of fireworks and the lighting of bonfires.

-poached from wikipedia
Across London and all of the country the celebrations sometimes begin days in advance of the 5th of November with children sitting outside shops with a dummy and begging for money. Infact their chant will most likely be, "Penny for the Guy". The tradition is that the dummy (probably their sister's favourite doll) represents Guy Fawkes, and that it will later be thrown onto a heap of burning wood (aka 'the bonfire') and that all the pennies that the children collect will go towards buying fireworks for the November 5th celebrations.
The truth is that if you were to ever give one of these kids a penny, they'd probably throw it back at you, as it takes a lot of pennies to buy an XBOX game but donations of 50p to £2+ are welcome.
Bonfire night events can be organised by local councils and sometimes privately. The night includes not only bonfires but also fireworks and sparklers (hand held fireworks).
So where are these celebrations and how can you get you get involved and take in this?
Good question.
Reference from about.com:
Recommended Free Firework Displays
Date: Saturday 1 November 2008
Time: Bonfire: 7.30, Fireworks: 8pm
Venue: Battersea Park
Nearest train station: Battersea Park or Queenstown
A music and light display. 2008 theme is Paint the Whole World with a Rainbow.
Admission free, donation suggested.
Date: Saturday 8 November 2008
Time: 7.25pm
Venue: Clapham Common, London SW4
Nearest tube station: Clapham Common
Admission free, donation suggested.
Date: Saturday 8 November 2008
Time: 7.30pm
Venue: Alexandra Palace, Alexandra Palace Way, Wood Green, London N22 7AY (tel: 020 8365 2121)
Nearest tube station: Wood Green
Indoor and outdoor fairground rides, food and drink stalls.
Admission free, but suggested donation: Adults £2, Kids: £1.50
Lord Mayor's Show
Date: Saturday 8 November 2008
Time: 5pm
Venue: River Thames between Waterloo and Blackfriars bridges.
Nearest tube stations: Waterloo and Blackfriars
Admission free.
** Ok so the the more perceptive readers may have noticed that the dates of the events above aren't the 5th. So 'Remember, remember the fifth of November and the Saturday before and after it!'. Take care and have fun at the events.
Category: Entertainment, Featured