Student night outs are popular in London. Contrary to what you might expect, you don't have to spend a fortune to have a great time in London. You can have a cheap, memorable night out in the capital, if you know where to look. Here are our top tips for cheap nights out for students in London for those evenings when the coursework has been handed in and everybody is in a celebratory, partying mood.
Student hangouts
Students have mastered the art of living on a budget down to a fine art. It is not surprising, therefore, that student union bars and other hang out joints are incredibly cheap. Head over to one of the student hangouts in the capital for a fun, budget-friendly night out experience.
Cheap Cinema or Theatre
You can choose to enjoy your night out at the cinema or even go upmarket and goto the theatre. Affordable places like Leicester Square's Prince Charles Cinema and East London's Roxy Bar and Screen allow you to watch films for as little as £3 and in some occasions even free! If theatre is more your thing, you can pick up cheap tickets from the box offices all over Leicester square. With shows like the Lion King and Phantom of The Opera both showing every night of the week, you'll definitely be able to find something to suit your budget and taste. London is a 24-hour city with so much to offer, even on a budget.
You, however, will need to have a student identity card to get in to the student hangout joints. If you don't have a student card, check out hangout establishments surrounding student unions and Universities. These places too are pocket-friendly since most of their customers are students.
Nightclubs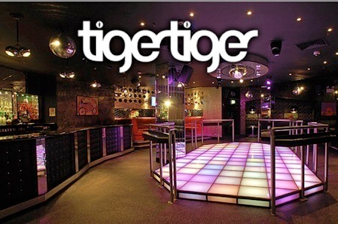 Head over to some of the popular city clubs like OnAnon or Tiger Tiger for a night of fun and dance. You will have to pay an entry fee to get into the clubs at peak entry times, usually between 9pm and 10 pm. To avoid paying the entry fee into some of the clubs, make it to the club before peak club entry times.
Alternatively, visit more affordable nightclubs in places like the Underworld and Camden town's Electric Ballroom. Here club entry fees are about £5 and drinks go for around £3.50. London night clubs, however, are generally expensive to buy drinks. It is probably a good idea to have your drinks in a bar.
Bars
Most London bars run happy hours during weekdays between 5pm and 7pm. During happy hours, great discounts and deals on drinks are given to customers. Find out whether the bar you identify in London runs happy hour and take advantage of the discounts. Also, look out for cheap deals on drinks at bars attached to backpack travelers and youth hostels, such as Belushi that is attached to St Christopher Inn hostels.
Night tours

London tours don't stop when the sun goes down. Visit London Lates for a series of exciting night events like tours of famous London galleries, museums, libraries and art centres. Also, try Edinburgh's Ghosthunter Trail, Jack the Ripper walk and London by Night Sightseeing Tour for a memorable night tour of London. Don't worry. Most night tours of London don't break the bank.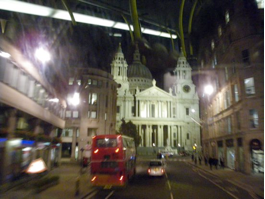 Category: Entertainment, Featured, Student News