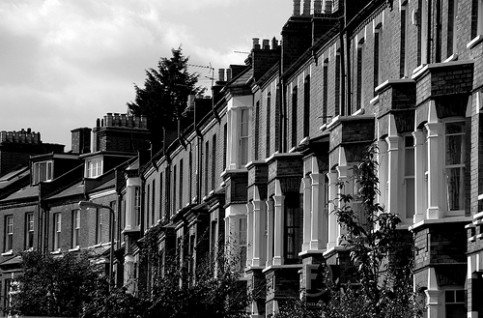 Photo credit: ktylerconk
There's a lot to think about when you're looking for a student house to rent and safety features are probably way down the list of priorities, somewhere after distance to the local pub, and obviously affordability. But it pays to keep safety somewhere in the back of your mind when you're going on viewings. If you fall in love with a flat then you're unlikely to walk away just because there isn't a triple lock on the front door. But you should consider a few basic safety issues before you hand over your cash and buy your packing boxes.
Security measures
These will very much depend on the type of property you're moving into but basic door and window locks should be present on any property. Besides your personal safety, you'll find it tricky to get a decent contents insurance policy if you don't have 5 lever security locks on the doors and key operated locks on all windows. These are relatively cheap and easy to fit so it's not unreasonable to ask your landlord or landlady to fit them if they're missing.
Likewise, if you're moving into a conversion flat, you need to make sure that both the main front door, and the door to your flat, have sufficient working locks in place. If you're moving into a basement flat then window bars are a pretty good security measure. Sure, they don't look particularly pretty but this is a rental property, not your forever home, so safety is a priority.
Gas safety check
All landlords should be able to provide a gas safety certificate: indeed they need to have an annual safety check by law on all gas appliances in the property. Dodgy boilers in student accommodation should (in theory) be a thing of the past, but don't be afraid to ask for a copy of the certificate.
If you're moving into furnished accommodation, you should also check that things like sofas and chairs are fire resistant. Again, the law requires that all upholstered furniture in a rental property should comply with fire safety regulations but it's always worth double-checking.
Smoke alarms
All rental properties should be fitted with a working smoke alarm on each floor. If these are missing, ask your landlord to fit them; and if they're present, check they all work before you move in. Once you have moved in, check them every week and always replace the batteries when they run out. It's a simple safety measure but it could save your life.
Written by Peter Barry; Letting Agents covering Bounds Green and surrounding parts of North London.
Category: Student News