It doesn't get any better in horse racing than the Cheltenham Festival. Those students who have been to the four-day meeting in Gloucestershire before will be able to vouch for what a great sporting occasion it is.
If you enjoy an electric atmosphere, a drink and a cheeky bet, then the Festival is right up your street. For those who attending this year, here is a look at how you can make your trip special, while we have also put together some tips to help you win a few quid.
Hospitality
Macauley Foster via Twitter
If you are prepared to pay a little extra to enjoy the Festival this year, you could club together with some friends and hire one of the boxes in the main stand for the day. There is no better view of the action as you are right above the winning line, while you are able to keep an eye on the racing across the track. If you want to splash the cash, you can add food and champagne into your box to make it a memorable occasion.
Overnight stay
An overnight stay is a good idea if you are looking to attend one or more of the consecutive days at Cheltenham and you can afford it. This will not only limit your travelling expenses, but also allow you to enjoy the nightlife. The town of Cheltenham is a great place to be in the evening as racegoers pile into the pubs and bars where there is always some fantastic comradery between those who have flocked down for the Festival. Do bear in mind though that you should book your accommodation in advance otherwise you may be left disappointed on the day if you try to find something the same week.
Tips
If you are lucky enough to walk away from the Festival with some extra money in your pocket, your whole experience of the week is even better. The feature race of the week is the Cheltenham Gold Cup. Have a read of the top five memorable Gold Cup moments before this year's race and you will get a sense of how prestigious and special this contest is. Native River looks to have the best chance of being successful this year. The Gold Cup is run over the distance of 3m2f so it is a real stamina test. This Colin Tizzard-trained horse has already won over much further this season in the Welsh Grand National therefore he should have no problems with this trip.
Native River is available at Gold Cup odds of 3/1 so if you put a stake of £10 on Tizzard's chaser, you stand to win £40 which will certainly help you pay for a round of drinks in the evening around the town.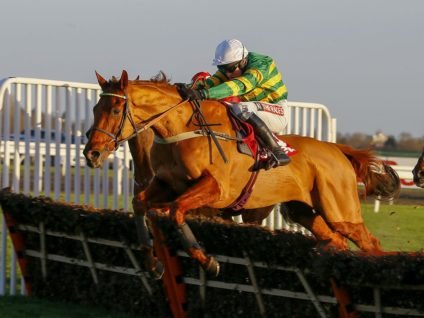 Racing Post via Twitter
Elsewhere, the Champion Hurdle is stand-out contest on day one of the meeting. If you are looking for a tip in this race then Yanworth is your horse. The seven-year-old is trained by Alan King and has had an excellent season so far where he has won three of his four races, including the Christmas Hurdle which is the top graded race in the sport. He is currently available at odds of 10/3 therefore if you place £10 on the horse and he wins, you will collect £43.33.
Have a fantastic trip to the meeting and do make sure you plan everything from your travel to where you are staying as soon as possible.
Category: Student Sport