Any students thinking of taking a year out to explore the world are being urged to take note of a series of tips issued recently by a travel expert at MoneySupermarket.com on how to save money, stay safe and ensure that the right approach is taken to buying things like worldwide travel insurance.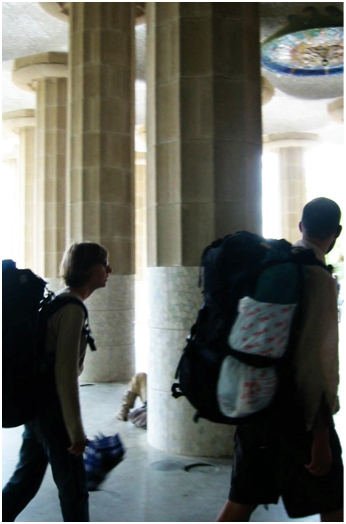 Jetting off to all manner of far-flung destinations is something that particularly appeals to anybody that has just finished studying at college or university. However, travelling from one city, country or continent to the next can be extremely expensive, meaning every penny counts and planning is vital, as Bob Atkinson is quick to point out.
Atkinson has plenty of handy hints to enable 'gappers' to save money wherever possible and make life as stress-free as possible in general.
He says: "With more adults taking time out to travel and explore the wider world on a well-earned career break, or opting for a longer, more intrepid getaway, it's vital that all those intending to make the trip consider all aspects of the gap year before they go.
"Planning really is the key when it comes to gap year finances and having the right products in your wallets can really save a packet, allowing you to make the most of the adventures while keeping covered. After all, no one wants to have to cut their trip short, or worse get stranded with no money, just because they didn't plan properly."
Here's a round-up of the best guidelines from the price comparison website:
Tie up loose ends
Part of the planning in the build-up to heading off abroad should include ensuring that any loose ends are sorted out well before you even step foot out of your front door. By loose ends, that means the bills and rent are paid and your bank knows of your plans to go overseas in order to make the relevant arrangements so you can get access to your savings whenever and wherever you are.
Stay in touch for free
Keeping in touch with friends and family back home will enable you to tell them all about your adventures and you'll be kept in the loop of developments back home, but there are cost implications to using certain devices in a different country. A great way of staying in contact for nothing with the people that matter to you is by taking advantage of the various free internet Wi-Fi hotspots.
Arm yourself with an EHIC card and insurance
It may cost nothing to get medical attention in the UK, but that's not the case in every European country. Pick up a European Health Insurance Card (EHIC) before you depart and you'll be able to get free or reduced medical care depending on which country you visit. The card itself is free of charge and readily available. If you're heading further afield than Europe then travel insurance is a must. Always check the small print of travel insurance policies to be certain that you'll be covered continually for the duration of your trip.
Be careful where you change currency
Places like airports are best avoided if and when you need to change currency as they tend to offer poor rates of exchange. Pre-paid cards like the Caxton FX card remove the inconvenience of having to mess about shopping around for the best exchange rates and many come with the added bonus of not having withdrawal fees, which will soon add up if you're using your regular bank or credit card for a prolonged period of time.
Have emergency numbers to hand
While you don't want to think about the prospect of being involved in some sort of emergency while away, it's better to be safe than sorry and to have all the relevant emergency numbers tucked away somewhere safely in your suitcase or rucksack. Also make duplicate copies of travel documents, keep an eye on the expiry date of your passport/visas and have the relevant forms on your persons if you intend on driving abroad.
Category: Travel