Starting a course at university is a time that's full of excitement and big changes. For most students, it's that first taste of freedom, living away from their parents. While it may feel liberating, there's also the more mundane side of life, like being responsible for cooking your own food and doing your laundry.
Being in and around a concentrated mass of people your own age, university is also a hotbed for romance, and it's not surprising that many students end up dating someone who's at the same uni. While being with someone can have lots of advantages, you have to strike the right balance when it comes to managing a relationship while you're studying.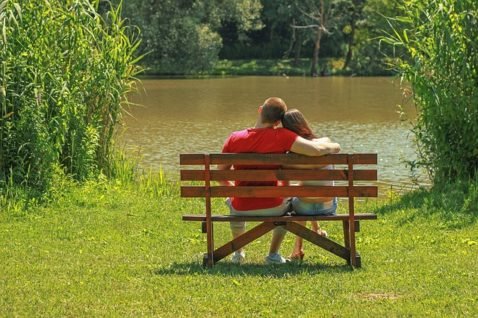 Source: Pixabay
There's no rush
You may feel that everyone's pairing off and have that panicky feeling that you'll be left on the shelf. Put those thoughts to one side, and relax. Enjoy the excitement of student life for its own sake. Sure, your best mate may have found their perfect date in Fresher's Week, and you may be wondering when it's going to be your turn. You don't need to rush – enjoy the process of meeting new people, finding new hobbies and maybe even sign up for a dating app to find yours. But don't feel like there's something wrong with you if you don't find a boyfriend or girlfriend right away.
Instead, think of all the fun you'll have dating different people in the meantime. While you're unlikely to be smitten with the first person that you date, you're bound to meet some interesting people and they may turn out to be really good friends, rather than romantic interests.
Monogamy doesn't mean monopoly
You may meet someone in your first term at uni, but that doesn't mean you have to rush into a serious relationship. Take things one step at a time, enjoying the novelty of going on dates and getting to know each other, but make sure you keep some time free to spend with other friends.
If the relationship is still going strong as you get to the end of the year, you might think it makes sense to move in together for the next year. However, it's probably a better plan to move in with friends, so that you can keep your personal space. You never know when you might want or need it, and you have all the time in the world!
Get your priorities straight
Remember what you're at college or university for – even if you've now fallen madly in love. What were your ambitions when you first arrived? It's more likely that they were linked to study and the beginning of an amazing career than about hooking up with someone and becoming part of a couple. If you start dating someone, that's great, but make sure you stick to your priorities and don't let the relationship take over.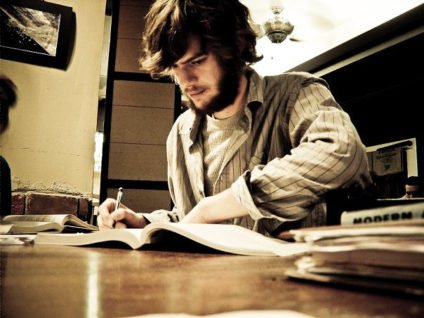 "Studying" (CC BY 2.0) by mer chau
Be careful
Just because you're suddenly free from the constant questions you might have faced from your parents when living at home, don't put yourself in danger. Let a friend know where you're going to be, who you're going out with and when you anticipate coming home; especially in the early days of a relationship. And be responsible – it almost goes without saying that if you're having sex, you should always practise safe sex.
Single life at college can also be great
In many ways, the years you spend at university may be the most socially-packed years of your life. Don't feel restricted from getting fully involved in college life and all it can offer you because you happen to be in a relationship. If your partner doesn't share the same interests in sport or different clubs, that's no problem – you get to widen your social circle and enjoy participating. If the person you're seeing has a problem with that, be considerate about how they feel but, at the same time, make sure you don't feel smothered by a relationship. If you find you're spending too much time worrying about a relationship than enjoying it, maybe it's time to call it a day.
These are precious years where you're justified in enjoying a pretty hedonistic lifestyle; avoid wasting too much energy on romantic drama.
Category: Student News