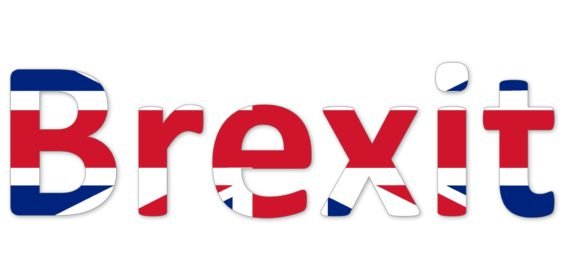 Much has been written and discussed about the potentially negative impact of a 'hard Brexit' on the country's automotive, finance and pharmaceutical industries. However, very little attention has been given to the damaging impact it could have on the UK's vibrant higher education sector, and the many institutions and businesses it supports.
International students contribute net gains in excess of £2.3bn to the capital's economy, according to a 2015 study by London First and PwC. And early indicators suggest that the Brexit referendum has already impacted the number of students coming to the UK to study.
As of 2017, more than a quarter of the capital's higher education students – over 120,000 in total – come from overseas. Around one-third of which are from the European Union, according to the UK Council for International Student Affairs.
University budgets reliant on international student tuitions fees
The sizeable tuition fees paid by international students – which are much higher than those charged to home students – are critical to balancing university budgets. These students are, in effect, subsidising UK students' tuition, and a decline in their enrolment would result in a large black hole in university budgets.
The potential squeeze in university revenues that many expect would come from a hard Brexit has far and wide consequences for the capital and the country as a whole. In the UK, close to 400,000 people are employed directly by universities.
A further 300,000 jobs are indirectly supported by the sector, according to Universities UK.
A broad reaching impact on local economies
The spending of international students is critical to a wide range of organisations and business in London.
From accommodation, insurance and banking to retail, restaurants, and travel – these consumers are essential to bottom lines.
Francis Smith is a manager at Quality Proofreading, an editing service targeted at international students. "Most of our clients are from international students", says George. "A dip in the numbers coming to the country will really hit us hard."
"The majority of our business comes from overseas students studying in the UK", says Hector Donovan of Easy Transcription Services. "Without them, we likely would fail," he warns.
'Anti-immigrant' perception slows applications
University of Cambridge Professor, Catherine Barnard, recently informed MPs that applications from EU students are down 14% year-on-year at the elite institution.
However, the damage was not limited to EU applications. Indeed, the university found that other potential students from outside of the EU were being deterred by what they saw as "anti-immigrant sentiment" and an uncertainty over the UK's future role in international research.
A hard Brexit may not only affect EU student applications either.
Fears over talent recruitment and retention
Another fear of the education sector is that its access to talent from across Europe may be restricted. Professor Barnard, for example, warned that talented mathematicians from the EU working at Cambridge may take their sought-after skills elsewhere.
The net effect of this would be a higher education system with less talented tuition and researchers, and ultimately one that is less appealing to foreign students.
UK must be 'open for business' for international students
The spending of international students studying in the UK is both sizeable and significant across a wide range of sectors.
Perhaps even more importantly, the source of their money is overwhelmingly from outside of the UK. For a country with a current account as wide as Britain's, those revenues should not be taken lightly.
Before pursuing a hard Brexit strategy, Theresa May's government should consider its implications across all areas of the economy, and not just in the automotive, finance and pharma industries that are receiving the lion's share of attentiton.
Category: Politics